1 tag
1 tag
1 tag
1 tag
1 tag
1 tag
1 tag
1 tag
1 tag
1 tag
1 tag
1 tag
1 tag
1 tag
1 tag
1 tag
1 tag
1 tag
1 tag
1 tag
1 tag
1 tag
Trying Out Tumblr Client for Android
Yeah, I'm now trying out Tumblr client for Android. Stay tuned, and keep strong!
3 tags
Note to Self: When Upgrading Kernel, re-Emerge...
Yup. Just got bitten by this nasty inconvenience. I upgraded my firewall to sys-kernel/hardened-sources-2.6.39-r13, and after rebooting … all hell broke loose. My (yet to be released) WallMator (firewall automator) script failed, and thus I lost all connectivity to the outside world. Can't even ping the next hop gateway! After several minutes of staring at the console...
3 tags
gcc Upgrade Successful! (at last!)
Finally! After 2 whole days lost, I managed to emerge gcc-4.5.1-r1! Apparently, emerge-ing gcc needs a quite-hefty hardware requirement: RAM: 1 GiB (failed at 500 MiB; havent tried 756 MiB) Hard Disk: 5 GiB (with 128 MB as /boot and 256 MB as swap; haven't tried a smaller swap Whew. Humongous requirement, if you ask me… Now I'm experimenting whether it will be...
3 tags
gcc Upgrade Woes, Part Deux
I was so happy yesterday that I've successfully figured out what was needed to upgrade gcc on my Gentoo system. Boy, was I in for an unpleasant surprise. Late last night I tried to upgrade gcc on yet another fresh Gentoo install (meaning: directly after stage3+portage tarball extract plus a portage update). Remembering the previous experience, I gave the VM a 5 GB vHD. And again...
3 tags
mirrorselect : Need a Pinch of Salt
Gentoo graybeards (you know who you are) are undoubtedly familiar with the mirrorselect utility. This simple program (script, actually) attempts to determine which Gentoo mirror is the fastest for you. By specifying a -D option, it will even try to download a 100 KB file to measure the throughput. The problem is: It's not 100% reliable. For instance, I just found out that the #1...
2 tags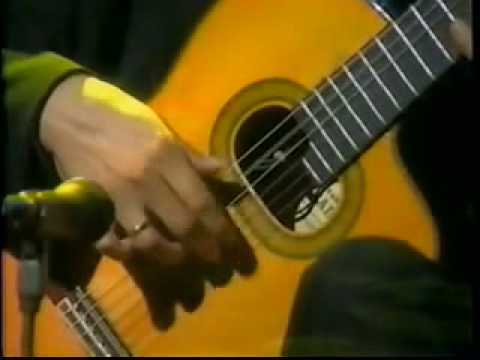 3 tags
3 tags
Upgrading gcc? Prepare space!
Short dispatch, this: Yesterday I tried to upgrade gcc on a fresh Gentoo installation. In fact, it was a raw installation, not yet fresh (e.g., extract stage3, extract portage, sync, update portage, upgrade gcc). I had used a 4 GB virtual hard disk. Guess what? I ran out of space in the midst of emerge -avuN gcc) >.< Oh well. Now I'm trying to upgrade gcc using a 5 GB...
3 tags
Good Times begat Sad Time: Remaking my Gentoo VM
There are good times, and there are bad times. Lately I've been having more of the former, and now it's time for the latter: I have to re-make my Gentoo vFirewall VM :( The realization came somewhat tangentially: I was in the midst of emerge -avuND --jobs 4 @world of another Gentoo system… and the emerge was forcefully aborted by Portage with the following ultra-warning: ...
4 tags
logrotate vs Portage
Earlier today, I ran head-first into my first serious emerge block: Portage refuses to update because it is blocked by logrotate. The 'standard' way to resolve a block is to unmerge whatever's blocking Portage (logrotate in this case), update Portage, then re-emerge the unmerged package. Problem is: logrotate is a dependency of squid, and the squid must not be...
The Mysterious Non-Booting Gentoo PV VM
After tearing out my hair for the past few days, finally I found the reason why my Gentoo PV VM can't boot: _ I had changed CONFIG_VMSPLIT from its default value of 3G/1G to 2G/2G _ I rather naïvely thought that, because the PV VM is meant to be a vFirewall, I should allocate more memory space to the kernel. (After all, netfilter/xtables is a kernel function, not a userspace function.) ...
3 tags
Making a Gentoo Linux stage3.5 tarball
First, some explanation re: 'stage3.5'. I had planned on calling this a 'stage4', but there are some confusion regarding the term 'stage4', even amongst Gentoo users. To prevent howls of protests that might possibly be raised by Gentoo graybeards, I decided to call this a 'stage3.5' instead. Okay, what the heck is a 'stage3.5'? The...
tumblrbot asked: WHAT IS YOUR FAVORITE INANIMATE OBJECT?
When not enough is enough
As an IT Optimizer, one of my challenges is to refuse requests for additional wares, be it hardware or software. I know that may sound counter to what IT around the world used to do. But come to think of it, why should I buy a new server if the current ones all barely reach 10% load? Now I am not against redundancy — which IS important for an enterprise setting — but if current...
I have just read in Washington Post that The White House just lost email service due to server outage. Now that is ridiculous, indeed! Can't White House set aside 50'000 USD to pay for a qualified IT OPTIMIZER? With an IT Optimizes in-house, such snafu won't happen for he/she will ensure that all infrastructure - including email servers - run optimally. If you don't know...
I truly believe that the so-called 'IT Age' has arrived. Or should I say, has crept upon us. Even telecom companies are now using a single, converged IP network to deploy their telecom backbone. For example: XL. They no longer use separate platforms for telephony and data, but they use the same IP network for all their needs. Amazing.
The Cisco Unified Personal Communicator *is* interesting. Think of it as a combination of Instant Messenger, Skype (with video), and PBX front-end. Not just that, you can associate your "contact point" with your desktop, your office phone, and your cellphone. Thus, if someone calls your contact point, you can receive your call anywhere, even on the road!
Cisco UC is apparently suitable for really large enterprises only. To be effective, the Cisco UC should be able to replace high-cost ops like cross-country travel, inter-city inter-site phone call, and so on. Further, you need very good bandwidth. My office, though handling a lot of money, is much more similar to SMBs in its networking needs.
Sometimes sleep is very hard to get. Like tonight. I have been lying here for one hour, my eyes *are* feeling heavy, yet sleep seems to be avoiding me. So here I am, lying in the dark, thinking about the universe's great secrets. Not that I am a philosopher or something, mind you, but because the universe is so big I expect my brain to be overcome by it and fall into a deep knock out....